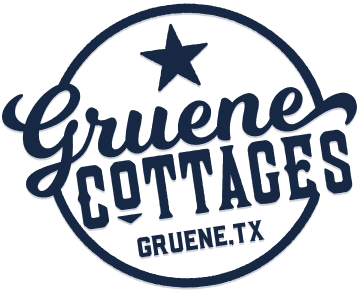 Reservations
1. Reservations are confirmed upon receipt of the first night's rent or 50% of the total, whichever is greater.

2. The balance is charged to your credit card the day before your arrival.

3. We accept cash, checks, MasterCard, Visa, American Express or Discover.

4. Because of our size, cancellations affect the Gruene Cottages significantly. A deposit is refunded if (1) we are able to re-rent the room (2) you give us enough time to re-rent it. Seven days is an industry standard on giving notice...we make every effort to be able to refund a deposit.

5. A $25 transaction fee per room is charged when refunds are issued.

6. Check-in is anytime after 3:00 p.m. on your arrival date. For your convenience, this is a self-service check-in. Go directly to your room, following the keyless entry instructions received with your confirmation.

7. A two night minimum is required for most weekend stays.

8. There is an additional person fee of $25/person per night over the base rate of 4 occupants.(Exceptions: Sonora, Lavender and Thyme are for two people only).

9. Gruene Cottages is a non-smoking facility.

10. Sorry, Fido can't come.


Please call 830-625-5818 or click here for reservations.